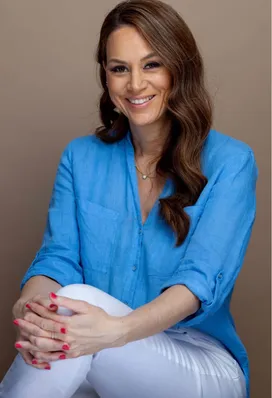 Dr. Regine Muradian is a licensed clinical psychologist, children's author, speaker, consultant and mental health advocate. In her clinical practice, Dr. Muradian works with children, adolescents, and adults who present with a wide range of emotional stressors. She specializes in Anxiety and is a Certified Clinical Anxiety Treatment Professional (CCATP), ADHD, Depression, Eating Disorders/Body Image and Executive Functioning and Leadership Training. Dr. Muradian is also a specialist in Psychological, Personality and Neuropsychological Assessments. Dr. Muradian is fluent in French, Romanian, and incorporates her multicultural background and experiences in her clinical practice and trainings. Her focus is on helping people find their passion through exploring their inner strengths and bring these to the surface. There is no age limit to success as it all starts with an idea. How you generate and create that idea is the path to ultimate success.
In her consulting work, Dr. Muradian has spearheaded a variety of workshops not limited to positive parenting, leadership and employee satisfaction, communicating effectively, and often presents on a wide variety of topics. Dr. Muradian has provided intensive supervision and training to doctoral interns as they acquired skills in clinical practice and psychological assessments. She has also served on the medical staff at the Good Samaritan Hospital and was the Director of Behavioral Health Services.
She received her undergraduate degree in International Relations/Business Marketing from the University of Southern California. She also received a master's degree in Clinical Psychology followed by Doctorate in Clinical Psychology with a specialty in Children, Adolescents and Families. She completed her training at Cedars Sinai, Children's Hospital and the Glen Roberts Child Study Center
Dr. Muradian is a published children's author. Her first book, Franky and the Worry Bees was released during the pandemic as she found children and teens were having a difficult time connecting and staying motivated over zoom. She has two more books as part of her Franky series coming out in 2021 titled, Franky and His Homeschool Adventures and Francine and Her Special Talent. Dr. Muradian knows how to keep her clients motivated and help create positive change in their lives.
Dr. Muradian has been featured as a national renowned parent expert in outlets not limited to: Good Day LA, UK Talk Radio, WFLA Channel 8, Architectural Digest, FabFitFun, Huffington Post, MSN, CV Weekly, Thrive Global, and Healthline.